A big Copter with plenty of thrust and long flight time!
Built to lift things, and as a test platform for any new stuff, like new cameras, datalinks, drop things out of the air etc..
It's capable to fly fully autonomous GPS waypoint missions.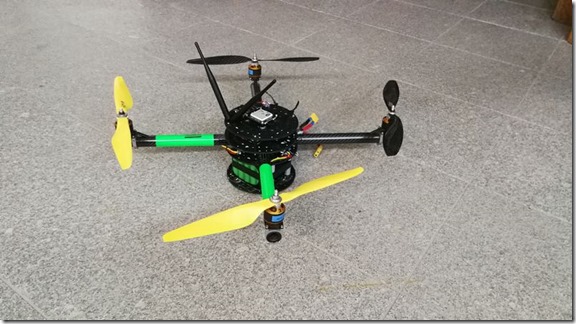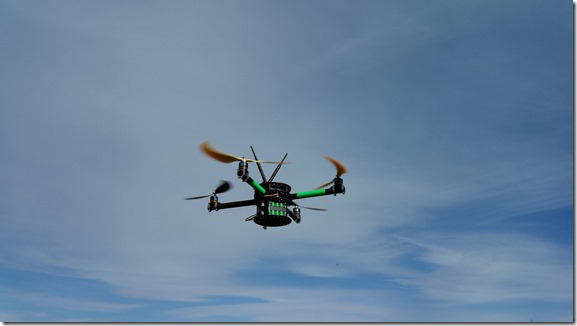 Takeoff weight
2,8kg (without camera/ payload)
Max. thrust
87 N
So plenty of thrust reserve to lift stuff!
Flightime
62min at 36km/h cruise speed
Flight range
36 km one way
18 km back and forth
Datalink range
One powerfull long-range datalink for radio-controll (RC) and telemetry together.
Transmission power up to 1,0W (adjustable);
In my tests flown up to 10km;
Other guys fly 50km on this link!
Video: